Cherished Urns

quality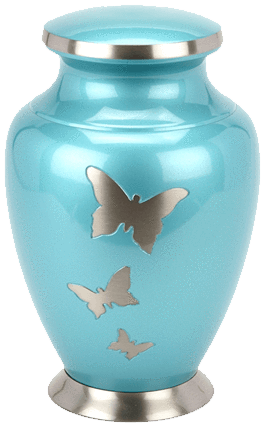 Quality is at the centre of all we do. And we do our very best to marry this with affordable pricing. Whilst it's true that top quality materials, careful design, and expert craftsmanship come at a cost, we're committed to absorbing as much of this as possible, in order to offer comparable pricing for a premium product. An urn is an invaluable tribute to a loved one, and we believe it should capture their personal taste, and character. We pay attention to every tiny detail, in every single urn. It's what, we feel, makes us the very best at what we do.
Within the urn market, we have been disappointed to see other producers who don't take the same care as we do. With poor finishes, paint chips, scratches, and badly fitting lids, many urns available would never pass our quality checks.
The Difference
Every urn we produce is carefully packaged in a velvet bag, and velvet presentation box. This is free of charge and offers additional protection, to ensure your urn reaches you in excellent condition, just how it leaves us. Most urn manufacturers either charge extra for presentation boxes, or deliver your urn in substandard packaging. It's simply not right.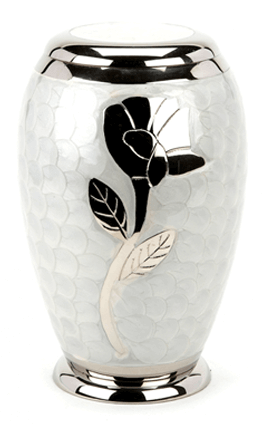 Price vs. Quality
It's true that top quality comes at a price. We ensure that this price is paid by us, not by you. Our stringent quality control procedures mean we reject a lot of urns. As such, we manufacture more than we require. Urns that don't pass our checks are melted down and made again, from scratch. We don't touch up imperfections, or gloss over the cracks. We take our time, too. We allow plenty of drying time between each stage, which helps to ensure the perfect finish. And when we have that finish, we package every urn in its own protective packaging, free of charge.
No urn leaves us until its quality is high enough to have Mark's name associated with it. And for this reason, for us, quality always comes before price. Urns are an important and lasting tribute to our loved ones, and so, they must be absolutely right.
Still not Convinced? Take a look at these 'not so perfect' Urns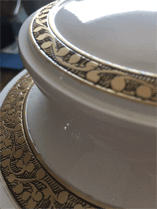 We're constantly reviewing our quality standards. Alongside our own quality checks, we've researched the rest of the market, and seen urns from nearly all UK suppliers. Quality varies significantly from supplier to supplier, and we were genuinely shocked at the quality of some. We've seen urns for sale with chipped paint, careless decoration, and some with poor paint finishes, and scratches. What's worse, some urns we've ordered have been delivered to us in dirty packaging, with no care shown for the urn's protection. It's been eye opening. It's also assured us of the value of our standards.