Cherished Urns

charity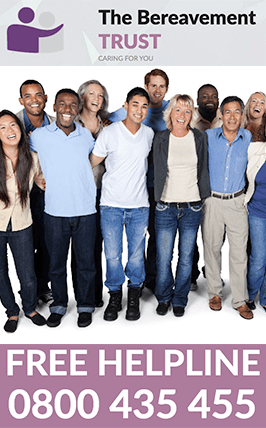 Cherished Urns are pleased to partner with The Bereavement Trust, a UK charity that provides comfort, support and practical advice to the bereaved. The Bereavement Trust is a National Freephone Helpline, operating every evening of the year, without exception.
The Bereavement Trust was set up in 1992 to support those affected by the Hillsborough and Kegworth air disasters. Their Founder, Reverend David Stoter, recognised a need for bereavement support in the evenings, which can be a particularly difficult and lonely time, especially during the Autumn and Winter months.
Cherished Urns makes regular donations to support the work done by The Bereavement Trust.
If you, or someone you know, needs support following a bereavement then please call the Free Helpline on 0800 435 455
Please take a moment to visit their website: www.bereavement-trust.org.uk
The Bereavement Trust is a Registered UK Charity (Registered Charity No. 1008753)