A Celebration of Life, a Traditional Funeral, or Both?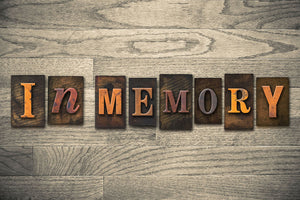 A celebration of life is an increasingly popular alternative, or addition, to a traditional funeral service. The two are the same in many ways, but there are also important differences.
What is a celebration of life?
It is exactly what it says, an opportunity to celebrate the life of the deceased. A life celebration centres on making the occasion a joyous remembrance of a departed loved one. It encourages people to share memories and stories about the departed. Like a funeral, it is a public acknowledgement of a death and it also offers support to the grieving family. Some families have a funeral in a church followed by the burial in a cemetery. Others have the funeral at the creamtorium before the body is cremated. Funerals, however, are traditionally a serious affair which follow a fairly set order of service. A celebration of life is much freer and can take many forms.
When does a celebration of life take place?
A celebration of life normally takes place after the disposal of the body. This is the reason why it is quite possible to have both.  First, you can have a funeral, and then at a later date, the memorial service can take place. This can give more time to plan a really special tribute to the departed. Additionally, it gives people a chance to get over the initial shock and sadness.
Ideas for the celebration
Dress code. Bright is usually the order of the day. Sometimes there is a  theme colour and this is normally the favourite of the departed.
Photos. Encourage attendees to bring along a photo of the deceased.  These can be used to create a collage or to stimulate the telling of anecdotes and tales.
Music. Play the departed's favourite tunes. You can even book a funeral DJ to get people singing and dancing.
Food and drink.  No celebration would be complete without great eats. Why not serve the deceased's favourite culinary delights?
Eulogies, quotes, and poems. Set aside a time for anyone who wishes to express themselves to everyone present.
A special send-off. Release a host of biodegradable balloons, or have a fireworks display.
Presents. Many families choose to say thank you to attendees by giving them a small present. Blooming ornaments are a popular choice.
Keepsakes. The celebration of life is also the ideal occasion for sharing the cremation ashes between family members or special friends. There is a wide variety of keepsake urns and cremation jewellery to choose from.