Grief, how to cope and where to get help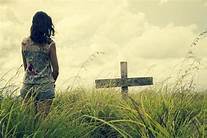 Grief, how to cope and where to get help by Kristina Kennedy-Aguero
Grief is a very personal emotion. No two people will experience it in exactly the same way. However, everyone will experience grief at the loss of someone important at some time in their lives.
What is grief?
Grief is the natural response to a loss. It is the emotional suffering that you experience when something or someone is taken away from you. The most intense form of grief is usually after the loss of a loved one.
How do people experience grief?
People experience grief very differently. Some may feel it as, sadness, exhaustion, and lacking purpose. Others may experience it with shock and numbness or even calmness and relief. You may feel angry, guilty or resentful. Or, perhaps restless and agitated. There is no right or wrong way to grieve. It is something that initially we really can not control.
How do people cope with grief?
People also cope with grief differently. However, the actual process of coping with grief is surprisingly similar for everyone. There are various stages that we will all pass through, either for longer or shorter periods. Every person will work through these stages at their own pace and in their own way.
Some people prefer to work through their grief alone. However, for many, support from others is invaluable to help through this tough time. Lots of people find that sharing their feelings with others who are in a similar situation can really help.
Don't be ashamed to reach out and seek help. There are many organisations that can give the support that you need right now.
Visit the Marie Curie organisation or Cruse Bereavement support to find out more about getting help.
Alternatively, contact your local religious or community leader. It is probable that there are bereavement support groups close to where you live.  Also, they may have opportunities for volunteer work. Volunteering can help you to feel useful and be occupied. 
How long does the grieving process take?
Unfortunately, again there is no hard and fast answer. As individuals, we will each require a different amount of time to get over the loss of a loved one.
Perhaps one of the most important things to remember is that it is OK to continue to enjoy life after grieving. Some people feel guilty that they are beginning to rebuild their lives after losing a loved one.
Remember that you will always feel the loss of someone dear in your heart. It will never go away. But, as time goes on you learn to live with it. Don't feel that this is lessening your love for them. It is simply part of healing and continuing with the joy of living.