A Funeral director is there to help you in many ways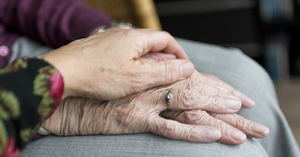 A funeral director is someone who can be a big help at this sad time. Not everyone chooses to use one, and you are not obliged to do so. However, here are some ways in which they can assist you.
A funeral director gives you time
Most people do not have a funeral immediately after the death of a loved one. Often there are many preparations and arrangements that must be made. A funeral director will organise a suitable place for the body to be stored in a safe and dignified manner. Additionally,  you may wish to view the body or to give family and friends the opportunity to say goodbye. They will be able to arrange this for you. Many funeral homes have a small chapel or a quiet room where this can take place.
Paperwork
Registering a death can involve a lot of paperwork. It can be confusing and overwhelming for many people to cope with at this sad time. A funeral director knows exactly what to do and he can either fill the forms in for you or help you to do so. He can also advise you about all the different rules and regulations relating to coffins, burials, and cremations.
Place obituaries and death notices
If you wish to post information regarding the deceased, the funeral director will be able to assist you in doing this. Most will have contacts in newspapers and other media.
A funeral director can arrange the funeral
Funeral directors are in constant contact with celebrants of different religions. They can also help you to find a humanist celebrant if you should wish. They can help you to decide on the location of the funeral or book the crematorium. Many people find it easier to allow a funeral director to make these arrangements for them.
On the day, and afterwards
On the day of the funeral, it is comforting to know that the funeral director has everything in hand. It can make the event less stressful. Afterwards, he will be able to recommend local bereavement support groups that might help you to cope and to continue with your life. Funeral directors can take care of the practical side and they also have training about the emotional support a bereaved person needs.