Aesthetic Keepsake Urns - In The Memory Of A Loved One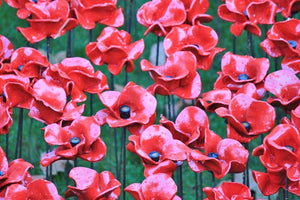 Life bears no certainty, and we are all bound to pass on at some point in our lives. However, death is a devastating blow to the loved ones left behind and not the departed soul. Death is a cruel reality that no one can handle alone; we all need a shoulder to lean on during these difficult times. It brings colossal sadness to family members and friends alike, as grief tears our souls and hearts apart.
However, as time lapses the pain and sorrow eventually fade away as our hearts learn to live with the sad reality of the loss. Keepsake urns are a great way to help deal with the pain and hurt by offering a secure place where we can store the cremated ashes of the deceased. We can store the cremated ashes as a constant reminder of the priceless memories we shared with the departed.
Keepsake urns are small in size and hold a small amount of the cremation ashes. As such, you can choose to store a small amount of the ashes to preserve the memories of the departed soul and scatter the remaining ashes. They are easy to fill, offer a permanent home for the ashes and can be stored in a secure place.
Convenience is a necessity during the mourning period, and keepsake urns offer you both practicality and security of the ashes simultaneously. Their small size serves the perfect purpose and can be used for children, parents or even a pet. The quality and stunning design of these urns has made them quite popular, and you should consider purchasing one in the event of the sad occurrence of death.
Since urns are a beautiful way of preserving the memories of the departed soul, it is important you shop for the best, as you only have a single shot at it. The urn should give you a comforting, soothing feeling when you miss the person, giving you a reason to choose the urn for the purpose you require.