Beautiful Wooden Ashes Caskets To Treasure Forever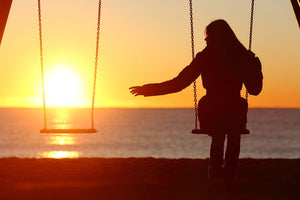 Death is the cruellest visitor to ever knock at our doors; it honours no relationship, class, and does not distinguish animals from human beings. It is not only cruel, but an equalizer between man and animals, meaning our treasured pets are bound to suffer the harsh reality of death too. Though the tragic reality of death can only be understood by only those family members who have experienced it, we can prepare our minds to face the reality.
Feeling hurt, gloomy and missing the sweet memories we shared with the departed one are all part of the healing process. However, wooden ashes caskets not only revive the sweet memories, but they give us hope of meeting our deceased friends and loved ones again. Wood is not only beautiful and biodegradable but arouses a feeling of assurance that the departed soul is in a better place and is watching over us.
The wooden casket urns are available in various stores across the UK making them available for the right purpose. Wooden urns will not only store the cremated ashes, but they make you feel you are still connected to the loved one. The smooth finishing of the wooden casket urn not only brings pleasant memories, but are also pieces of beautiful furniture or jewellery to be admired.
Wooden casket urns are available in various woods such as Oak, Mahogany, Pine and Walnut among other woods to give a choice while getting the right urn for storing cremated ashes. The urns are not only perfectly finished but are polished to enhance their splendour and durability.
The wooden caskets come in various shapes and sizes with the squared being the most popular among other shapes and sizes. Irrespective of the shape and size, wooden urns are skilfully designed and made to ensure that they are attractive and treasured for a long time to come. They look beautiful on a mantelpiece, in a bay window or even next to a fireplace.
Additionally, you can customize your urn by engraving notes- making them incomparable and valuable in the family. Engraving a special pattern can add more glamour to the urn, making it more beautiful and reminding you of the sweet memories. Finally, wooden urns are more appropriate to use as they have a way of arousing closeness to the departed soul owing to their simplicity and ageless class.