Cremation jewellery is not only for ashes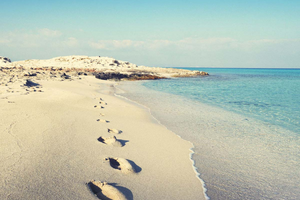 Cremation jewellery is a lovely way to keep a reminder of a loved one close always. There are different types of memorial jewellery. Some, have a secret compartment where you can safely store a small pinch of ashes.
Cremation jewellery made with remains incorporated
We offer a unique range of memorial jewellery which allows you to include a tiny amount of cremation ashes into a special coloured resin. When set into the mount it creates an amazing ethereal effect. You can see our entire range of EverWith™ memorial jewellery by clicking here. There is a great variety of pendants, bracelets, rings, earrings, and cufflinks to choose from.
What can be incorporated into the resin?
Usually, we create the jewellery by incorporating carefully selected ashes and tiny pieces of the cremated remains into the resin. Alternatively, we can use strands of hair. Both of these can be either human or those of a special pet. Also, to commemorate a departed bird, you could use tiny pieces of the feathers.
Tiny strands of cloth is another option. Some people choose to use a part of the shroud, funeral attire, or a favourite garment of the deceased.
Dried flower petals and leaves are also a popular choice. These can come from the flowers of the funeral wreaths, or from the deceased's favourite flower, plant, or tree. You can even include paper, maybe from a special letter to or from the deceased.
You can actually include anything solid of tiny dimensions. Perhaps grains of sand from a special beach or a desert? Tiny seeds? Minute fragments of rock or lava?
What can you not incorporate into the resin?
It is not possible to include a liquid, like breast milk into the resin. Larger solid items, like teeth, are also not suitable.
Create a personalised piece of memorial jewellery
With twelve different resin colours to choose from and so many different options of things to add, you can create a unique and very special piece of jewellery. To give an added sparkle you can even choose to include a pinch of real diamond dust into the mix.
Each piece is individually handcrafted and our skilled artisans will create a lovely bespoke piece of jewellery which will forever remind you of your departed loved one or cherished pet.
Please feel free to enquire as to the feasibility of including any item you desire by calling 01872 487101 or by email to hello@cherished-urns.co.uk