Direct cremations are a simpler, cheaper option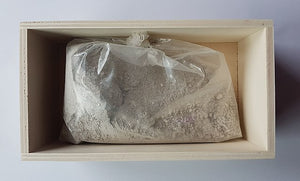 Direct cremations are a simpler, cheaper option by Kristina Kennedy-Aguero
Direct cremations are becoming more and more popular. Here you will find all you need to know about the costs and exactly what they are.
What are direct cremations?
Direct cremations normally take place without a ceremony or the presence of mourners. Some crematoriums do allow a small number of people to be present at the committal. The cremation occurs at a time and place convenient to the provider. That means that sometimes the cremation takes place far away from the place of death. Often the creation happens during the night or in the early hours of the morning. You will not normally be able to choose the place, date, or time. However, many providers that there are no special dates you would like to avoid, such as anniversaries or birthdays.
How much does a direct cremation cost?
Direct cremation providers provide a complete service for about £1000. This includes the collection and care of the body, a simple coffin, and the fees for the actual cremation. Also, the doctor's charges for the legal certificates necessary to perform the cremation. Most providers also offer a hand-delivery of the ashes in a basic container. Families usually transfer the ashes into a special urn.
The price of direct cremations compares very favourably with the average cost of a full-service cremation which is currently £3,885.
Why is it so much cheaper?
Direct cremations are less expensive for a number of reasons.
There is no need for an expensive coffin. A pine eco-coffin is the usual choice
No hearse or limousine is required
There is no embalming of the body or other special preparation is necessary
The cremation takes place at a time and place convenient to the provider, in off-peak hours or less popular places
With no viewing or funeral service, there is no need to pay for a location for this to take place.
You should check with your direct funeral provider exactly what services they include for their quoted price. Also, whether they take care of all aspects or use other companies for the transport or the care of the deceased.
Advantages of choosing a direct cremation
The financial savings can free up money for a worthwhile legacy, gift or charitable donation.
Direct cremations allow family and friends time to plan a happier Celebration of Life as compared to a mournful traditional funeral
Gives time for everyone to recover from the trauma of the loss and prepare a special celebration when emotionally ready to do so
Allows the life celebration to be well planned and to arrange a special location, a convenient time for all, and a really meaningful memorial
Some famous people who chose direct cremations
These include Karl Lagerfield, creative director of Fendi and Chanel, and the Booker Prise-winning author, Anita Brookner. In the music world, John Lennon, and more recently David Bowie chose this option.