Financial Assistance can Help to Cope with the Costs of a Death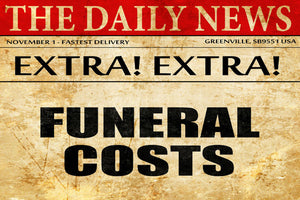 Financial assistance is available for people with difficulty in covering the costs that can incur with a death. Sometimes insurance policies or funeral plans include a cash payment to cover immediate expenses. Financial assistance can also come from the government. Finally, aid may be sought from benevolent societies. These are usually linked to a particular profession.
Government financial assistance
Many surviving civil partners or spouses can claim a Bereavement Support Payment. Find out if you are eligible and how much you may receive here.
If you are receiving Government benefits, you may be able to claim a £700 funeral allowance. Learn more here.
Benevolent Societies which offer financial assistance for-
More Benevolent Societies who may be able to help
All of these Benevolent Societies will firstly individually assess the needs of each particular case. They will provide financial assistance based on the merits of the situation. They can also help with advice as to where and how to seek aid from other sources. Furthermore, most of them offer grief counselling and support services.