Finding support after the death of a loved one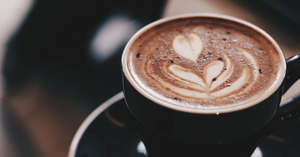 Finding support after the death of a loved one can be hard. Sometimes we don't have family or friends to turn to. While, sometimes, our friends and families are too close to allow us to express ourselves.
When Graham, the partner of Linda Magitris died, she sought help in a like-minded peer support group. She says that, "When I started opening up and talking to people, I knew I'd found the help I needed to see me through the painful phase." This revelation inspired Linda to form the Good Grief Trust and the Grief Cafe movement.
Find support after the death of a loved one at the Good Grief Trust
The Good Grief Trust was launched in 2017. It offers support to people who have lost a loved one, from people who are experiencing the same emotions. On their website, you will find testimonials from people who have lost their partner, friend, or child, just as you may have. The site has different pages to deal with different situations. This allows you to easily access support, advice, and information relevant to your particular situation. The site now includes over five-hundred, charities, professional organisations, communities, and forums.  Here you can find the support, advice, and help that you need to cope with the death of a loved one.
For the recently bereaved, you can find lots of useful, practical information. Additionally, you will find details of support organisations in your area.
What is the Grief Cafe movement?
The Grief Cafe movement is an extension of the Good Grief Trust. It is an informal network that extends nationwide and offers spaces where people can talk about this loss.
The first pop-up cafe appeared in September 2018. Healthcare professionals, members of the public, and support charities got together over a cup of tea at King's College Hospital, London, to talk about grief.
Now, there are cafes around the country. Volunteers who have experienced bereavement first-hand make everyone welcome. Linda explains, "It's such a release; you're talking to people who, yes, are strangers, but have experienced a similar heartache and pain. You instantly feel at home and relax. That's the idea of the Grief Cafes. When you talk with people who've had a bereavement, there's a direct bond."
Some people find comfort in a beautiful urn for their loved one's ashes. Others create a special piece of bespoke memorial jewellery. However, expressing your feelings and sharing with others is an important part of coping with the death of a loved. Discover where your local Grief Cafe is and drop in soon.