Funeral celebrants - how to choose who will officiate.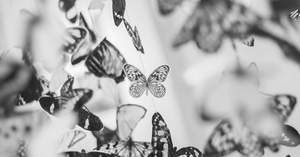 Funeral celebrants can be anyone. It is not necessary to have neither a vicar, nor a priest, nor any religious representative to preside over a funeral. Some families choose to organise and perform the funeral themselves. Others may choose to use the services of a secular funeral celebrant.
Religious funeral celebrants
Usually, if the deceased was an active member of a particular religious group, they will perform the funeral rites. These vary, depending on the religion.
Doing a funeral yourself
A ceremony which the family and friends of the deceased organise and perform can be very moving. Frequently, various people participate with songs or poems and someone may read a eulogy. Home-done funerals are often more informal and relaxed.
Humanist funerals
For a person who was not a member of a particular faith, a humanist funeral could be the answer. Many people feel that rituals and ceremony are necessary parts of a funeral. They may not feel that one done by friends or family is adequate. Humanist funerals incorporate modern rites and rituals. However, instead of making religion the focus point they focus on the life of the deceased. Additionally, secular funeral celebrants bring people together in their sadness and grief.
What is a secular celebrant?
A secular celebrant is a person who celebrates weddings, funerals, and baby namings in a non-religious way. Celebrants can train at a school run by Humanists UK. This a charitable organisation which focuses on making sense of life without relying on a specific religion. Isabel Russo is their head of ceremonies. She states that many people of all ages and walks of life feel drawn to becoming a celebrant. Training for Humanist funeral celebrants lasts three months. Each trainee has a mentor who helps them to deal with the highly emotional situations they will be working in. Humanists UK has set the benchmark for training celebrants, although as yet there are no national guidelines in place. Anyone can bill themselves as a funeral celebrant. However, Humanist celebrant graduates are backed by a national network and are insured.
Why use secular funeral celebrants?
Secular funeral celebrants liaise with the family about what kind of funeral they want. They meet with family and friends to learn about the deceased. This opportunity to talk can also help the grieving process of those left behind. Additionally, secular funeral celebrants can advise on practical matters and can help to make arrangements. They write a ceremony which is unique and a fitting tribute to the deceases. Also, they may refer to the circumstances of their death. They provide a calm presence and lead the ceremony with poise, dignity and warmth. Additionally, a presentation copy of the service is given to the family.