Funerals and cremations during the Coronavirus crisis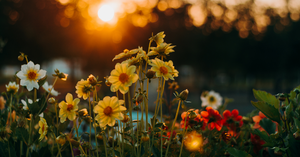 Funerals and cremations are still currently permitted. However, due to the current Coronavirus situation, they can not be held in the normal way. Here are some guidelines to help you to organise funerals and cremations at this difficult time.
Where can funerals and cremations take place?
At present all Church of England churches are closed and are not allowing funeral services. This is true for most other religious establishments also. Crematoriums are still performing cremations but are limiting the people who can attend. These can be only the immediate family of the deceased. They are the spouse or partner, parents or carers, brothers and sisters, children (and their partners).
You can choose to hold the funeral in a private location.
Can you view the body at the funeral home?
That will depend on your funeral director, but generally yes. Careful arrangments will be necessary so that those who wish to view the body can. Only people living together can view the body together. Others can visit alone. Anyone in an at-risk group, should not attend.
Tips for arranging funerals and cremations
Use the phone or another electronic means to organise the funeral. Limit the number of people who you invite. Advise them that they will still need to observe the government guidelines about social distancing at the funeral. That means, no hugs or handshakes and everybody, not of the same household, must remain two metres apart. Stress that if anyone has symptoms of the coronavirus, or has tested positive, they should not attend. You should not announce the arrangements as this might encourage uninvited people to turn up.
Live streaming of funerals and cremations
Live streaming or webcasting can allow people to be a part of the event from the safety of their own home. There are professional companies that offer this service. Alternatively, talk to your funeral director about the available options. A close family member could also take the footage.
Webcasting of events such as funerals and weddings is becoming more popular with families spread around the world. Now, it is a safe and convenient option which allows mourners to say their last farewell.
Funerals and cremations of Cornoravirus victims
New legislation, The Coronovirus Act 2020, is being drawn up to deal with the bodies of those who die from the virus. Bodies could still be contagious even after death, so those who handle them should use protective closing. A rapid cremation is the safest option and you will be able to collect and retain the cremation ashes. A beautiful urn can hold them until you are able to arrange the final farewell, and many people are choosing to have the funeral or celebration of life at a later, safer date.