How to deal with the death of a cherished pet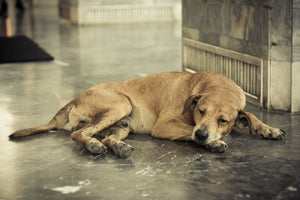 How to deal with the death of a cherished pet
The grief felt at the death of a pet is very real. Sometimes, it can be even greater than that felt at the loss of a human. That's because our pets spend so much time with us and give us so much unconditional love.
Placing the cremation ashes of your pet in a beautiful urn is a lovely way to honour your faithful friend. Pet urns come in different sizes to safekeep the ashes of animals of all kinds. Keeping the urn at home can make your sadness less and help you to deal with the death of your pet. Brass pet urns are ideal to place on the mantlepiece or windowsill. Also, their beautiful designs will bring you solace with their loveliness. Choosing a really special brass pet urn is a fitting way to honour the memory of your departed pal. Place photos of your departed pet nearby to bring back special memories. Thinking about these happier times can help to ease your sadness for the loss of your beloved pet.
Burying pet cremation ashes
Wooden urns for pets are ideal if you are going to bury the ashes as they are biodegradable. Pet urns made from wood come in many different styles and forms. Some have pawprint and other decorations in brass.  Many people choose to bury the urn in a favourite spot since returning here can help in dealing with the death of a cherished pet. Others choose to bury the pet cremation urn in a peaceful corner of their garden. Furthermore, many people place a small memorial which they find helps them to deal with the death of the pet.
Some people scatter the cremation ashes of their departed pet in a special place. Pet scatter tubes make transporting the ashes and the dispersal easy and convenient.  Many find that performing a farewell ceremony can help them to deal with the loss of the beloved pet.
Remembering your departed pet
Preserve a small part of the ashes of your cherished pal in a miniature cremation urn.  Keepsake urns make a lovely way to keep your beloved pet close by forever, and many find comfort while holding them. Furthermore, they can help you to deal with the death of a cherished pet.
A tea light pet cremation urn is the perfect way to bring some illumination and hope into your sadness. Focusing on the tiny flame of hope can help you to cope with the loss of your pet.