Matching urns and photo frames to remember someone special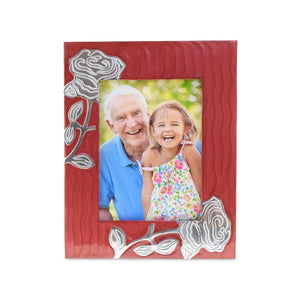 Matching urns and photo frames to remember someone special by Kristina Kennedy-Aguero
Matching urns and photo frames are a lovely way to create a very special memorial to a departed loved one. Some people choose to keep the cremains of someone special in their home. Additionally, many like to create a unique, beautiful space to pay tribute to them. This space may contain photos, memorabilia, or possessions of the departed.
Photo frames to match an urn
We offer fourteen different photo frames that match fourteen of our most popular urns. You can display a special photo of your departed loved one alongside the lovely urn in which their cremains rest.
Each frame is exquisitely crafted in the same colour and style of the urn.  This allows you to create a unique and very personal display. Some contain intricate embellishment while others having touching motifs in different metals.
You can use the frame vertically or horizontally and it holds a photo measuring 4.5 x 6 inches. Overall, the photo frame measures 7.5 x 9.5 inches. A glass front will protect your chosen photo, while the rear is beautifully finished in black velvet.
Most of our photo frames match both full-size urns and double ones. As well as keepsake urns and tealight urns.
Matching urns and photo frames as gifts
Giving a miniature keepsake urn or a tealight urn along with a photo frame containing a special photo is a touching gift option. You may like to share some of the ashes of a special person with their near family or closest friends. Adding a matching photo frame with a photo depicting the deceased and the recipient will make a very special individualised gift. One that they will undoubtedly cherish forever.
Miniature urns with matching photo frames
A miniature urn contains a token amount of ashes. You can choose one to match the large urn where most of the ashes are safely stored. Or, alternatively, you may prefer to choose another style. Many people find comfort from having some of the ashes of a departed friend or family member close to them The addition of a photo in a matching frame will create a truly unique a treasured gift. You can bring much happiness and peace with this special gift. 
Tealight urns with matching photo frames
Alternatively, a tealight urn with a matching picture frame is a lovely gift option. These tiny urns hold a token amount of ashes in a secure compartment.  Above, you can also ignite a small tealight in a glass enclosure. Observing the flickering flame helps many people to relax and centralise their thoughts. Accompanying the tealight with a photo frame containing a special picture can help to induce many happy thoughts. Additionally, contemplating the photo in the gentle candlelight is sure to invoke memories of special times spent with a dear departed friend or loved one.
Remembering and paying tribute to our departed loved ones is very important. It helps with the grieving process and coming to terms with our loss. Matching urns and photo frames can bring much comfort and peace to the recipient. They can also bring you peace knowing that you are sharing such a special gift.