Memorial ash jewellery - a Valentine's gift to be cherished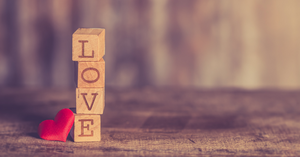 Memorial ash jewellery is the perfect choice for a Valentine's gift that will be cherished forever.
Having the cremation ashes of a departed loved one within a lovely piece of jewellery can bring console. It allows people to feel that their friend or family member is still close by and accompanying them. Many people find great comfort in this, and a piece of memorial jewellery is without a doubt a moving and thoughtful gift.
Types of memorial ash jewellery
There are basically two types of memorial jewellery
Custom-made jewellery-where a small amount of ashes is incorporated with a special resin and mounted into your chosen piece of jewellery.
Self-fill jewellery- where you yourself enter some ashes into a hollow compartment using the tiny funnel we provide and replace the security screw.
Bespoke memorial ash jewellery
We offer a wide choice of rings, bracelets, necklaces, earrings, lockets, charms, and cufflinks. If you choose Sterling Silver as your metal and order quickly your memorial jewellery will arrive in time for Valentine's day. Just select the piece you want from our website. Choose the resin colour and decide if you wish to add some real diamond dust for an extra sparkle. Make your payment, and immediately we will send you an order confirmation package. We include in this a Freepost envelope in which to return a small amount of the cremation ashes. As soon as we receive them back, we will send you an email. Then, we keep you updated throughout the crafting of your chosen piece of jewellery. When finished, we will ship it gift-wrapped to whoever you wish. This process usually takes seven days, so order soon!!
Self-fill memorial ash jewellery
These memorial pendants have a hidden hollow chamber where you insert the ashes. They are available in a wide choice of styles, shapes, and colours and come with an eighteen-inch chain. Depending on the design you choose, it will be available in Sterling Silver or in Stainless Steel. Simply place your order online and make your payment. You will receive your pendant within a couple of days as these necklaces are all in stock. Unscrew the tiny screw using the little screwdriver we include. Then insert some of the cremation ashes using the tiny funnel we send also. Finally, reinsert the screw. This has a little gasket to prevent air and moisture from entering. However, some people add a drop of superglue to permanently seal the compartment.
This Valentine's day why not surprise someone by reuniting them with someone they love.