Memorial jewellery with fur or feathers to remember a pet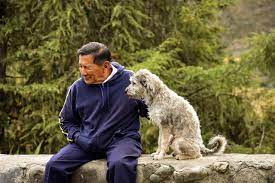 Memorial jewellery with fur or feathers can be a lovely way to keep a cherished pet close by forever.
Why choose memorial jewellery?
Losing a much-loved animal or bird can be devastating. Many people find comfort in having a piece of memorial jewellery created with the ashes of their pet. However, you can also create memorial jewellery using fur, feathers, or hair from your beloved animal.

How do you make memorial jewellery with fur or feathers?
We individually create each piece of our memorial jewellery using a special resin. Due to this, we can include other substances in it, not only ashes. When you order your piece of memorial jewellery we will send you a special sealed plastic bag. You can place into this the substance you want to include. You then return it to us in the Freepost envelope we provide.

We ask you to supply about a tablespoon full of ashes so that our jewellers can select the best pieces to create your piece of jewellery.
If you want to include fur, hair, or feathers in your memorial jewellery please send us sufficient quantity so that we can create you an amazing piece of jewellery.

Our jeweller will cut the fur, feathers, or hair into appropriately sized pieces to be clearly visible within the mount of your chosen piece of jewellery. We will return to you any ashes, fur, hair, or feathers that are not needed.
How do you include the hair, fur, or feathers?
We build up the resin layer upon layer and our skilled craftsman position each individual piece of ash, hair, fur, or feathers to create an amazingly beautiful effect. Your chosen substance will be permanently sealed within the resin where it will be visible and safe forever.

Our special resin comes in a choice of twelve colours and is UV resistant so it will not fade or change colour over time. Furthermore, it sets to a really hard finish so it will not break, scratch, or chip even with daily wear. Aditionally, you can choose to add a small pinch of real diamond dust. This gives an increibly magical sparkle to your item of jewellery.

What types of memorial jewellery with fur or feathers are there?

We offer a wide selection of memorial jewellery.  This includes pendants, rings, bracelets. earrings, and even cufflinks. Each piece of jewellery has one or more mounts into which we carefully enter the resin. You can create a unique tribute to your special furry or feathered friend.