Pet cremation - Everything you need to know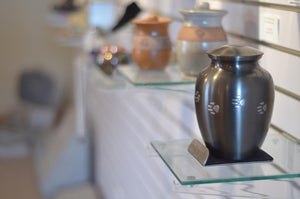 Pet cremation is becoming more and more popular. Just as with humans, cremation offers more options of what to do with the remains.
Where are pet cremations done?
Pets are cremated in a special pet crematorium. Currently, in the UK, there is not much legal control over these. However, members of the Association of Private Pet Cemeteries and Crematoria, meet strict standards. You can find a member crematorium close to you on the APPCC site.
Individual or communal cremations
Communal cremations are when a number of animals are cremated together. This is the cheapest option, but it does not permit the return of the ashes of individual animals. Some crematoria offer separated cremations. In these, the bodies of the animals have a separation between them but are cremated together. You may get some ashes of another animal mixed in with those of your pet.
Most people choose individual cremation for their deceased pet.  The animal is cremated on its own and all the remains are returned. This allows the owner to dispose of the remains of their beloved pet as they choose.
How much does a pet cremation cost?
The cost depends on the size of the animal. It costs about £30-40 to cremate a small animal such as a guinea pig, rabbit, or bird. Cremating a cat costs about £60-80, while a dog starts from about £75. A large dog may cost up to £200, and a horse could set you back as much as £600.
If you want to be present during the cremation there is usually an additional charge. Animal cremations can take from 2 up to 6-hours, depending on the size.
What to do with the ashes?
Some pet crematoria offer a memorial garden to scatter the ashes. However, most people choose to take the ashes home. Many people find comfort from keeping the ashes of their departed furry or feathered friend close to them. Some choose an urn or a casket to keep on display in their home. These wooden or brass pet urns come in a variety of sizes from 25 to 140-cubic-inches.
Tea lights are a lovely way to remember a cherished pet. You can light a candle and remember the wonderful times you had together. Alternatively, some people choose to share the ashes between several people using tiny keepsake urns. Another option is to use a scatter tube to transport the ashes to a special place for scattering.
Many people choose to incorporate a small part of their departed pet's ashes into a piece of memorial jewellery. That means that a faithful friend can continue to comfort, strengthen, and accompany them always.