Poems that can help you express your grief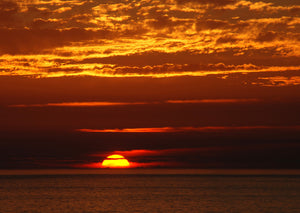 22nd March 2021 by Kristina Kennedy-Aguero
Poems can be a lovely way to express your feelings about the loss of a loved one. It can sometimes be hard to find the right words ourselves. Whether you are writing a letter of condolence or planning a funeral or celebration of life, poetry can help to capture the essence of what you want to say.
Poems can bring comfort
Additionally, reading a meaningful poem can help you to understand your emotions and come to terms with your grief. Sharing a special piece of poetry can help others to do this.
Here are some short poems that you might like to read and/or share.
1. From The Excursion by William Wordsworth
And when the stream that overflows has passed,
A consciousness remains upon the silent shore of memory;
Images and precious thoughts that shall not be
And cannot be destroyed.
2. You've Just Walked On Ahead of Me, poem by Joyce Grenfell
And I've got to understand
You must release the ones you love
And let go of their hand.
I try and cope the best I can
But I'm missing you so much
If I could only see you
And once more feel your touch.
Yes, you've just walked on ahead of me
Don't worry I'll be fine
But now and then I swear I feel
Your hand slip into mine.
3. She Is Gone (He Is Gone) by David Harkins
You can shed tears that she is gone
Or you can smile because she has lived
You can close your eyes and pray that she will come back
Or you can open your eyes and see all that she has left
Your heart can be empty because you can't see her
Or you can be full of the love that you shared
You can turn your back on tomorrow and live yesterday
Or you can be happy for tomorrow because of yesterday
You can remember her and only that she is gone
Or you can cherish her memory and let it live on
You can cry and close your mind, be empty and turn your back
Or you can do what she would want: smile, open your eyes, love and go on.
4. Remember Me, by Margaret Mead
To the living, I am gone, 
To the sorrowful, I will never return, 
To the angry, I was cheated, 
But to the happy, I am at peace, 
And to the faithful, I have never left.
I cannot speak, but I can listen. 
I cannot be seen, but I can be heard. 
So as you stand upon a shore gazing at a beautiful sea, 
As you look upon a flower and admire its simplicity, 
Remember me.
Remember me in your heart: 
Your thoughts, and your memories, 
Of the times we loved, 
The times we cried, 
The times we fought, 
The times we laughed. 
For if you always think of me, I will never have gone.
You could even choose to include tiny pieces of paper on which a special poem was written into a piece of unique memorial jewellery.