Repatriation of a body or cremation ashes to the UK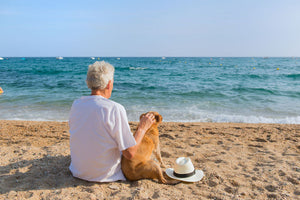 Repatriation of a body from abroad can be a tricky and expensive process. So, when an elderly distant relative dies in his retirement home abroad what should you do?
Basically, you have three choices.
Arrange for the funeral, cremation or burial in the country where he died.
Repatriation of the body back to the UK for the funeral, cremation or burial.
Arrange cremation in the country of death and ship the ashes back to the UK.
Disposal of a body in a foreign country.
If the deceased did not express a wish to have his remains repatriated, it can be easier to dispose of the body locally. Different countries will have different traditions and requirements. Get in touch with the British consulate, embassy or high commission there to help with the details.
Repatriation of a body to the UK
In order to bring the body of the deceased back to the UK you must have:
The death certificate with a certified English translation.
Permission from the coroner (or the local equivalent) to remove the body.
Certificate of embalming and sealing of the coffin.
Bodies are shipped by international air freight. Embalming of the body is essential. Additionally, international shipping requires a hermetically sealed casket not containing lead. The cost of shipping is quite high. Add to this the expenses of using the services of an international funeral director who can facilitate the process. Once in the UK, there are the normal expenses incurred for a funeral, burial or cremation here.
Repatriation of cremation ashes back to the UK
You will need to employ a local funeral director to take care of the actual cremation. Contact the British consulate to help you find one who can do this. As it can be direct cremation costs should be reasonable. However, make sure you know exactly what you will pay and what services you will receive.
Regulations vary about leaving different countries with human ashes, but you will definitely need to have:
A certificate of death
Certificate of cremation
The certificate of sealing, while not essential, it can avoid problems
You can send ashes by air freight or courier. This is much less expensive than shipping a body. Alternatively, someone can fly out and return with them in their luggage. Most commercial airlines permit transport of ashes in a suitable container such as a Scatter tube.
For more information about the legal requirements when someone dies abroad click here.