Self-fill charm beads - a very special gift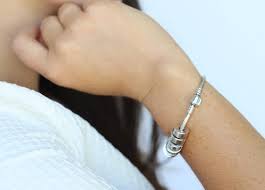 Self-fill charm beads - a very special gift by Kristina Kennedy-Aguero
Self-fill charm beads make a unique and precious gift, especially for someone who is facing their first Christmas without someone they love. They come beautifully gift wrapped and can be added to any Pandora-style charm bracelet or even strung onto a cord or chain.
Why choose a self-fill charm bead?
The recipient can put the ashes of their loved one themselves. That means, that you don't need to send us any of the precious ashes. Along with the elegantly presented bead, we send a tiny funnel and a metal pin to make inserting the ashes easy. Additionally, there is a special little screwdriver to remove and then replace the tiny discreet screw that gives access to the inner compartment.
The screw has a little rubber gasket that effectively seals the entrance to make it water and air-proof. However, for added security, many people choose to place a small drop of superglue onto the threads. This will permanently seal the compartment of the self-fill charm bead when the screw is inserted and tightened.
What are self-fill charm beads made of?
For Christmas, we have .925 Sterling Silver beads in stock. These can be shipped to your chosen address to make the perfect Christmas gift. The silver beads have a Rhodium plating that protects them from tarnishing and scratching. The plating gives them a shiny appearance much like white gold.
We also offer these self-fill charm beads in yellow, white, and rose 9k gold. However, as these are individually crafted to order, there is a six to eight week wait time.
What styles of beads are there?
Our Sterling Silver self-fill charm beads come in a choice of twelve styles.
One has the words "Always in my heart" written in a flowing script around it. Another has hearts engraved around it while another has winged hearts. One has roses, another has crosses, and another one has angels. There is also one with butterflies and one which is plain.
For someone who has lost a beloved pet, there are self-fill charm beads with dog or cat pawprints. Two others have dog bones engraved around them, one with tiny crystals set into each bone.
How do I order?
Simply click here to see the entire selection of self-fill charm beads. Then, choose which one you like, and select the metal you want it in. Remember if it's for a Christmas gift it will have to be in Sterling Silver as the gold items take much longer.
Next, click on self-fill and then select your secure payment method. If you wish, you can choose for us to send it directly to the recipient. You can be sure that it will arrive safely and in a beautifully presented little box that is gift wrapped.
Make someone's Christmas very special by allowing them to have their departed loved one close by again through these lovely self-fill charm beads. Each bead is finely crafted and they are sure to bring comfort and joy to the recipient.