Spread the cost of your memorial jewellery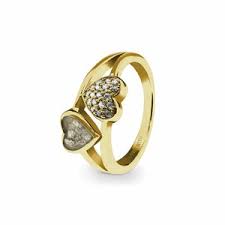 Spread the cost of your memorial jewellery by Kristina Kennedy-Aguero
Why not spread the cost of your memorial jewellery using our easy payment option? We offer a secure, interest-free way to spread your purchase over three payments with Klarna.
Why would I want to spread the cost?
For many people, the need to purchase an urn comes as an unpleasant surprise. Some may not have the funds instantly available to cover this unexpected necessity. Having the option to spread the cost of the urn allows you to choose the urn you want without the worry.
Additionally, people who are wanting to create a bespoke piece of memorial jewellery may feel limited due to their available funding. Using the option to spread the cost over three payments allows you to purchase the piece of jewellery that you really want to own. You can opt for white, yellow, or rose gold if you desire. Additionally, you can choose to incorporate some diamond dust into the resin for a magical sparkle. Or, you may wish to have some special words engraved on your chosen item.
With the ability to securely spread the cost over three interest-free payments you can purchase this special item exactly how you want it.
How can I spread the cost of my purchase?
We work with the Swedish company Klarna to offer this option. This company has handled the payments of over 60-million consumers around the world. They offer end-to-end responsibility for your payment and more than 70,000 online stores use their service.
Once you have chosen your desired item follow the instructions through the secure payment pages. After filling in your personal details you will find the option to " Buy now, pay later with Klarna" Click here and after selecting "complete order" you will be redirected to the Klarna webpage to complete your purchase.
Am I eligible to use Klarna?
To spread the cost of your purchase with Klarna you must be 18 or over. Make sure that you fill in all your details correctly. You will have to provide a mobile phone number and an email address. Additionally, your full name and address and date of birth. Also, you will need to have a current, valid credit or debit card in your name and with enough funds to cover the entire purchase. You can find more details here
Klarna may run a soft (unrecorded) credit check. This will not affect your credit rating or be visible to other lenders.
How does it work?
If you qualify, just choose the "Pay later in 3 interest-free instalments". One payment will be deducted from your card immediately that your order is shipped. The other two will be charged at 30-day intervals. For more information click here.