Spreading the ashes of a departed loved one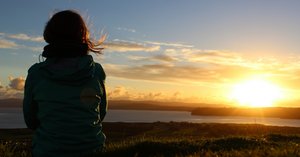 Christmas and New Years are some of the most popular times for spreading the ashes of a departed loved one. Perhaps, this is due to that it is convenient as many families are together at this time. Perhaps, it is a good time to close the past and make a new start in the future.
What to do with the ashes?
After the death and cremation of a loved one, many people are uncertain about what to do with the ashes. It can be a good idea to store them in a beautiful urn in your home. Many people find comfort in having their departed loved one near to them still. This can be a period of transition. Where those who are left slowly learn to adapt and cope with life without someone special. Giving yourself a period to adjust is a good idea. It allows you to decide what you want to do ultimately with the ashes when you are calmer and hurting less.
Spreading the ashes
After some time has passed many people decide on spreading the ashes in a special place. Some people choose to make this final farewell a personal affair while others choose to share it with family and friends. A scatter tube is the ideal choice of container for spreading ashes. It has an easy-to-open lid to make the moment calm and moving. Also, scatter tubes comes in a wide choice of different designs, so you can choose one that is appropriate.
Keeping some ashes
The spreading of ashes may mark a point in coming to terms with the loss of a loved one. However, many people choose to keep a small amount of the ashes to be with them permanently as an eternal bond and reminder. Some people like to keep some in a miniature keepsake urn or tealight. Others may choose a self-fill memorial pendant. One of the favourite choices is to create a special bespoke piece of memorial jewellery combining some of the ashes into a special resin. When set, the resin looks like a beautiful polished stone and the ashes will be kept safely suspended within and visible forever.
Choose from our selection of rings, pendants, lockets, bracelets, charm beads, earrings and cufflinks. We individually handcraft each piece with respect and dignity to create a unique piece of jewellery that you can cherish forever.