The Bereavement Trust is sponsored by Cherished Urns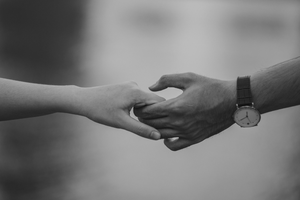 Bereavement is something that every one of us will have to face at some time. The Bereavement Trust offers help, advice, and support at this difficult time.
What is bereavement?
It is a period of mourning and grief that occurs after the death of someone who is close to us. The loss is usually of a relative or a close friend but it can be a beloved pet. Sometimes, we can even sense bereavement for someone we do not know very well. It is a perfectly natural state which will inevitably affect each of us, on several occasions throughout our lives.
Dealing with bereavement
As we are all unique individuals, we will each deal with bereavement in a different way. There is no right or wrong way. Most people pass through various stages and a range of emotions. These form part of the grieving process and prepare us to continue our lives without the departed person.
Some people pass through this process with the support of family and friends. Others find help from other sources.
What is the Bereavement Trust?
The Bereavement Trust was set up by the Revered David Stoter in 1992. His original aim was to help the families who lost loved ones in the Kegworth and Hillsborough disasters. He started an evening helpline, as it is during these hours that many people feel greater loss and loneliness.
The helpline
The Bereavement Trust helpline operates every day of the year from 6 pm to 10 pm. It is manned by trained volunteers who offer advice, comfort, and support to bereaved persons.
The number is 0800 435 455 and is toll-free. If the line is busy you can call 0800 9177 416.
You can find help at this number at any time after a bereavement. The volunteers can offer practical support options that can really help. Your call is completely confidential and there is no rush, you can talk for as long as you want. Sometimes, just having someone to talk to can really make you feel better.
You can learn more about bereavement and the grieving process here.
Cherished Urns and the Bereavement Trust
The Bereavement Trust is a Registered U.K charity (N0. 1008753) and it depends on cash contributions to operate. Cherished Urns recognises the importance of the trust's work and partner them. They make regular donations to support the project.
Your purchase from Cherished Urns will help others who are going through bereavement.
You can also help directly by becoming a volunteer. You can work from your own home and can commit yourself to the number of evenings that suits you. Find more information about volunteering here.