Widowhood, My Personal Story and How I Coped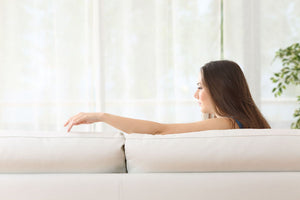 The loss of a spouse or partner is a devastating personal experience.  Widowhood will affect each woman in a different way. Here is my story of how I continued after the death of my husband.
Denial
The last few days of my husband's life were spent unconscious in an intensive care unit. He had been diagnosed with a condition which could be life-threatening some years before. He seemed to be doing fine, then suddenly, he deteriorated.  Before I knew it I was sitting beside his inert body kept alive by machines. Strangely, I never realised that he was dying. Until the doctor told me there was no hope and asked my permission to switch off life support.
Acceptance
That was it. As the machines stopped, I held him in my arms and talked. I have no recollection of what I said. Perhaps he heard me or maybe not. I walked out of the hospital in a daze.
Farewell
They asked if I wanted to open the casket. I shook my head. The only people present at the crematorium were my parents, myself, and a friend.  The simple pine box entered into the flames with a single red rose on top. No celebrants, no funeral, no speeches. He would not have wanted it.
Carrying on
My parents returned to the UK and I returned to our home on the beach. The solitude overwhelmed me. I had the dogs close at all times and kept the TV on for company. The arrival of an email inviting me to do some translation work for a charity changed everything. I accepted and found immense solace from focusing my attention on the problems of others.
Time does heal
Gradually the pain receded. I created a shrine in his memory with the ashes in a simple urn surrounded by photos and special objects. Calls from his best friend gave me strength and soon he came to visit. Six months later we were married, and we recently celebrated our 16th wedding anniversary.
Widowhood was not for me
Some people were scandalised!! Tongues wagged. However, I knew that my husband was happy for both of us. On the year anniversary of his death, we took his ashes to scatter them in his favourite spot on the Pacific coast. We both said our goodbyes, among incense, a drum beat, tears, and smiles. He will always occupy a special place in both our hearts.
If you are young and facing widowhood contact WAY for peer support, or get in touch with Way Up if you are over 50. Sharing with others can help the healing process.