Bereavement- How to Help Children Understand Death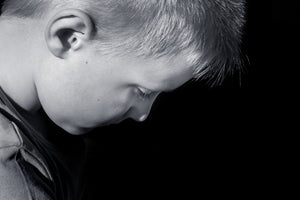 Bereavement affects everyone in different ways. It is a very personal thing.  For children who have lost a parent, grandmother, grandfather, or another person with whom they were very close, receiving support and guidance through bereavement is essential.
Support from your family
Often, the loss of a close family member can be so devastating that those who are affected isolate themselves. It is vital that the family nucleus remains united and supports each other in their grief. Do not be afraid to cry with your children over the death of their mother or father. Although you are suffering your own personal loss, sharing and expressing your grief with your children is vital to the healing process.
Explaining death to children
It is hard to find the words to explain the disappearance of a mother or father to children. Their first personal experience of death can be frightening and threatening. Films can be a useful way in which to help children understand and come to terms with death. These five films can help to answer children's questions about death and face bereavement.
Coco- a  12-year olds journey into the land of the Dead
Bambi- the classic tale of the young deer facing his mother's death
Up- focuses on how life continues after the death of loved one
Charlotte's Web - a moving tale of loyalty, love, and loss
The Lion King- a young cub coping with the loss of his father
Apps to help children facing bereavement
Nowadays, most kids spend more time with their smartphone than conversing. Professionals are using this technology with five mobile apps that help children to understand death and provide positive support through the grieving process.
Bereavement support for younger kids
Reading books that deal with death can help smaller children to understand their loss. Here are five suggestions of books to read with younger kids.
Goodbye Mog by Judith Kerr
Duck, Death and the Tulip by Wolf Erlbruch
The Fall of Freddie the Leaf by Leo Buscaglia
The Elephant in the Room by Amanda Edwards and Leslie Ponciano
The Scar by Charlotte Moundlic
Where to seek more help
Child Bereavement UK offers many resources and help from trained professionals to assist both children facing bereavement and adults facing the loss of a child.