Bereavement support-where to find the help you need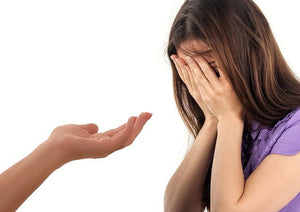 Bereavement support can be invaluable to help people who have lost a loved one. There are lots of charities that offer support to recently bereaved people around the UK. Many have hotlines that you can call for advice, support, or just to talk to someone. Additionally, some can put you in contact with local support groups in your area. These can get you in touch with others who are also grieving the loss of a loved one. Often, just having someone to talk with can really help at this sad time. This is especially true if it is someone who is experiencing a similar situation. Furthermore, other bereavement support charities can arrange counselling or group therapy to help you to come to terms with your loss.
Here are some of the places where you can find bereavement support.
General bereavement support
The national charity, Cruse Bereavement Care, offers grief counselling and support after losing a loved one. They also provide specialised bereavement support for young people. Additionally, they can help families and friends of people who have lost their life due to drugs, alcohol, or suicide.
Website: www.cruse.org.uk
Helpline: 0808 808 1677
Support after losing a child
Child Bereavement UK offers support for parents and families who have lost a child. Additionally, they offer advice as to how to help a child who is grieving. Furthermore, they aid children who face the imminent death of a loved one. Their resources include counselling at regional centres, and a free helpline. This is manned by professional mental healthcare workers.
Website: www.childbereavementuk.org
Helpline: 0800 0288840
Grief Encounter also provides bereavement support for children and young people. Their resources include workshops, counselling, and school courses. They aim to ensure that every youngster has access to the support they need after the death of a loved one.
Website: www.griefencounter.org.uk/
Grieftalk Helpline: 0808 802 0111
Compassionate Friends help parents and families after the death of a child. They provide social events, regional support groups, counselling, and advice.
Website: www.tcf.org.uk
UK Helpline: 0345 123 2304
The Child Death Helpline is for families who are grieving the death of a child of any age. From conception through adulthood, a child's death affects the family.  Furthermore, the helpline is available in various different languages with prior notice.
Website: www.childdeathhelpline.org.uk
Helpline: 0800 282 986
Bereavement support after the death of a baby
The Stillbirth and Neonatal Death Charity (SANDS) provides support for anyone affected by the death of a baby. This can include miscarriages, stillbirths, and Sudden Infant Death Syndrome. Grief counselling is available for families and for healthcare professionals. They offer support groups, a helpline, and booklets. Furthermore, they provide an online forum, memory boxes, and have an app.
Website: www.uk-sands.org
Helpline: 020 7436 5881
The Miscarriage Association supports families affected by miscarriage, molar pregnancy, or ectopic pregnancy.
Website: www.miscarriageassociation.org.uk
Helpline: 01924 200 799
Suicide support
Survivors of Bereavement by Suicide (SOBS) offers a helpline and retreats. Additionally, there are support groups for adults dealing with the suicide of a loved one.
Website: www.uksobs.org
Helpline: 0300 111 5065
The Suicide Bereaved Network provides grief counselling and an online forum
Website: www.sbnwk.org.uk
Tel: 0300 999 0003
Rehab support
Rehab Recovery is a helpline operated by people who overcome addiction and bereavement issues themselves.  Rehab Recovery can help if you are finding yourself turning to substances in order to cope with bereavement issues.
Website: www.rehab-recovery.co.uk
Helpline: 0800 088 6686