Choosing the Best Cremation Urn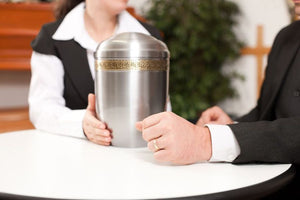 Cremation urns take a special place in our lives bearing the importance of the ashes they carry. An urn will always conjure the sweet memories of a loved one as they carry cremated ashes of their remains. As such, choosing an urn can be a tasking venture as the market offers thousands of urns of various sizes, qualities and designs. However, when choosing the perfect urn, ensure you choose one that resembles a few personality aspects of the loved one or a design that you think they would have liked. Here are a few guidelines you should consider when shopping for an urn.
Nature of the urn
You should find the colour and design of the urn that suits the likes and preferences of the departed. For instance, you can choose an urn with a colour theme that resembles the departed's favourite colour. Besides, the design should reflect the role they played in your lives. For example, when choosing an urn for a father or husband, you will want an urn symbolizing the authority he bore. While choosing an urn for a mother or wife, you will want to get an urn that reminds you of the love and reasonability she shared. The design and type of urn you choose should evoke the best memories of the departed and an accurate reflection their character.
Material Used
Choose an urn made of the best quality to ensure that it's not damaged within a few months or years. Besides, when choosing the material, consider the preferences of the deceased. If they were an environmental conservationist, you should choose a biodegradable one to best honour their memories. Commonly, urns are made of wood, metal, ceramic, and other biodegradable matter.
Size of the Urn
Urns come in different sizes and shapes. A cremation urn can be a huge vessel, or a delicate one resembling a piece of jewellery. The size of the urn matters a lot as it is intended to last for a long time and cannot be reshaped or enlarged. Ensure you consult widely from all the relatives of the departed to ensure the size, shape, and material of the urn favours all the parties concerned.
Price
Though it's important to shop for an urn that supports your budget, it's more important you buy one that will always remind you of the unique place the departed occupied in your hearts. Nonetheless, do not purchase a crematory urn guided by your emotions leaving you in a financial crisis in honour of the deceased as you have a life to live after the mourning period.