Cremation caskets for babies and infants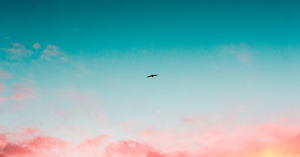 Cremation caskets, lovingly crafted from natural paper, offer a beautiful way to say farewell to a tiny loved one.
Coping with the loss of a child
The loss of a baby in gestation, during birth, or shortly afterwards, is devastating. For the parents, making decisions or planning the future can seem an insurmountable challenge.
Our cremation caskets for babies and infants offer a simple and touching way to cradle your baby on their journey. You will find comfort knowing that your tiny loved one rests peacefully in this lovingly-crafted place.
What are the cremation caskets made from?
They are crafted from a unique natural paper made from the bark of the Mulberry tree. An ancient traditional process harvests the bark without harming the tree. That means that the tree continues to grow unscathed.
The resulting paper has a soft and gentle feel. Additionally, tiny flowers are set into it to create little flecks of gentle colour within the pure white paper.
What sizes of caskets are there?
We offer six sizes of cremation caskets to hold your baby or infant snugly. The baby caskets measure 8, 12, and 19-inches in length, and the infant ones, 22, 28, and 32 -inches. Each casket is rectangular in shape with space to accommodate comfortably the tiny form. They also have a lid that fits on top.
What else comes with the cremation caskets?
A pale blue fleece and pillow decorated with little stars and moons  lines each casket. The soft fabric will gently cradle your child and they will look peaceful and comfortable within this special space.
Additionally, a heart-shaped blooming ornament comes included. This has forget-me-not seeds within. These will bloom into a special floral tribute by following the simple instructions.
Why choose a paper cremation casket?
This paper cremation casket is an ecologically-friendly option. It is produced by sustainable means and during the cremation process it reduces to almost nothing. That means that the resulting cremation ashes are virtually free of any impurities.
What should I do with the ashes?
Many people choose to keep the precious ashes close by in a special child-sized urn. These come in various sizes and in a range of lovely designs that will bring comfort and peace.
Additionally, some people choose to include a part of the ashes in a piece of memorial jewellery. You can choose from pendants that you fill yourself or a wide range of jewellery that incorporate ashes set into a special resin.
For many people, knowing that their baby is still close by and accompanying them can be of immense comfort.
The loss of a child is incomparable, but with love and patience, it is possible to again discover the joy of living.