Cremations and funerals, the hidden costs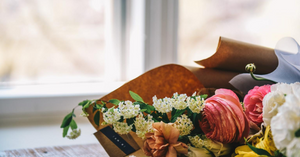 Cremations and funerals can often have hidden costs that can greatly increase the final total. Here, we will look at some of those additional expenses that are not always mentioned and can hike up the price. Also, ways to reduce the cost.
Average prices for cremations and funerals.
A funeral in the UK costs an average of just under £4000 with cremation and a little under £5000 with burial. However, these prices vary greatly depending on where in the country you are located and it is worth comparing prices at different local options.
For just a cremation, the average cost is around £800 which is over 40-percent less than a burial. You can reduce the cost of cremation by picking a less popular time or by opting for a direct cremation. In this type of cremation, no-one is present and it is done at a time that is convenient to the crematorium.
The crematorium fee frequently does not include the doctor's fees which are an additional £164. These are two forms signed by two different doctors.
The crematorium fee also does not include the cost or a cremation urn which can vary greatly in price. The best deals and choices can be found online from reputable companies like Cherished Urns. The crematorium will normally return the cremated remains to you in a very basic container.
If you wish to bury the ashes in a cemetery this can cost another £100 to £1700 depending on the location.
Most crematoria do not make an additional charge to scatter the ashes in their memorial garden, but you should check with your chosen location.
Funeral director fees
These fees include collecting the body of the deceased and preparing it for the viewing, cremation, and funeral. Be sure to revise exactly what your funeral director costs cover. It is not legally necessary to have a funeral director. However most people chose to use one to make the process easier and less stressful.
However, revise carefully what costs your funeral director's quote includes. Many third-party funeral costs or 'disbursements' can greatly increase the amount you will actually pay. They can add as much as £2500 to the final price.
Here are some things that your funeral director might not include in their quote.
Funeral flowers £150
Additional limousine hire £350
Venue to hold the wake £400
Catering £450
Funeral notice £85
Obituary £75
Funeral order sheets £85
Death certificates £11 each. It is a good idea to request several copies when you register the death.