Current Cremation and Burial Costs across the UK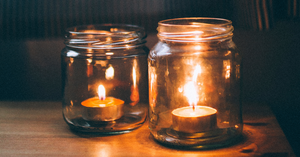 Cremation and burial costs vary quite considerably around the UK. Here are the latest figures and prices to help you to make the right choice.
What are the average cremation and burial costs?
A cremation currently costs an average of £823 in the UK, while a burial has an average price of £1698.
Where are the lowest cremation costs?
Northern Ireland offers the cheapest cremations at £392, followed by Wales at £741. Cremations in Scotland and England have an average price of £815 and £831 respectively.
Although a burial in the nation's capital will cost you twice the national average figure, London is one of the least expensive places in England for a cremation at an average cost of £755. However, the cost of cremation can differ greatly between crematoria in the same locality. At Beckenham Crematorium in London a cremation costs £1,070 while at the South West Middlesex Crematorium, also in London, the cost is £525.
Most crematoriums are privately owned and so prices van vary greatly even in the same area. However, in London, the majority are local council-owned which may explain the lower prices.
The prices quoted are for an adult resident of the locality on a standard time slot on a weekday. For non-residents, the price may be higher. Doctors fees and any optional extras are not included in these prices. You may be able to get a lower price at an off-peak time and if there are no mourners present.
Where are the lowest burial costs?
Northern Ireland is again the cheapest place for a burial with an average price of £543. In Scotland and Wales the average price is £1,650 and £1686 respectively, while in England it is £1,862.
London is the most expensive place to be buried, although prices vary enormously depending on the cemetery. In a famous cemetery like Highgate, the cost of a burial can rise to £21,975, while one in Tottenham has a price of £9,233. In England, the cheapest place for a burial is at the Hallgate Cemetery in Spalding in the east of the country where the cost is just £150.
As cemeteries are owned by the council prices in any given region are often similar. The quoted prices are based ona 50-year lease and the interment fee for a local resident. For someone who is not from the area can pay up to twice as much for a burial.
What other cremation and burial costs are there?
For cremation in England, Nothern Ireland, and Wales two doctors must sign the Medical Certificates required. This is not covered by the NHS and has an additional fee of £164.
Also, most people purchase an urn to hold the cremation ashes.