Keeping cremation ashes at home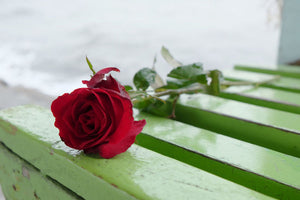 Deciding whether to keep the cremation ashes of a departed loved one in your home is a very personal decision. For some people, the idea of having the ashes close by may be unsettling, but many people find comfort and solace by retaining this last tangible link. There are many beautiful cremation urns which are lovely pieces of artwork in their own right, and some which do not even appear to contain cremation ashes.  
As time passes and the healing and grieving process progresses some people decide that they are ready to do something with the ashes but do not want to part with them. Tealight urns are a lovely way to pay tribute to a departed family member or friend, and keepsake urns are also a popular way in which to share with other family members a link with the departed.
Here are some ideas of things to do with cremation ashes to turn them into beautiful or unusual objects for your home or garden.
You can have a small amount of cremation ashes included in the coloured base of an exquisite hand-blown glass vessel by artist Sonja Klinger. The ashes create a unique and mystical effect in the molten glass and you can add a personalised engraving if you like. Find out more here.
Two more options which incorporate cremation ashes with molten glass are memorial windchimes and orbs. The four handcrafted glass chimes come in rich strong colours and are attached to a wind catcher which can be engraved. Whenever the breeze moves the chimes you will be treated to a sweet sound that will always remind you of your loved one. The uniquely beautiful memorial orbs, which look like paperweights, come in a choice of styles and colours. Learn more here. Discover some more glass options here.
Cremation ashes contain around 4-percent carbon and this can be exerted to great pressure and high temperatures to create a perfect man-made diamond in just a few months. The diamonds come in different sizes and colours and are cut with fifty-eight facets to maximise their brilliance. Learn all the details here.
Perhaps you would like to commission a special sculpture for your home or garden. Artist Robert Taylor produces wonderful pieces incorporating cremation ashes. You can contact him here.
A final unusual and entertaining option is to press cremation ashes into a vinyl record which you can actually play. You can have a favourite piece of music or a voice recording of the departed impressed into the vinyl. Find out more here.