Low-cost funerals can be just as special as a costly one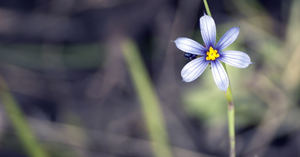 Low-cost funerals can be every bit as special and moving as an expensive one. Here are some ideas as to how to organise a funeral on a budget.
Venue ideas for low-cost funerals
A funeral can be held anywhere. Most commonly they are held in a church or religious institution. If the deceased was an active member of the church there is normally no charge to have the funeral there. However, it is common for the family to make a donation. For non-church members, there is normally a charge and the diocese of the vicar who officiates also receives a stipend.
You can, however, hold a funeral in a private home, a community hall, or even outside. Furthermore, you do not have to have a priest to officiate. Anyone can conduct a funeral service. You may need to get permission to use the location for a funeral. Additionally, if you are going to display the coffin a permit might be necessary.
Decorating the venue
Do it yourself decorations with flowers from the garden, photos, or mementos of the departed is a great option for low-cost funerals. Professional decorating services can be very expensive and in fact, a home-done one can be even more beautiful, unique, and special.
Timing
Many people choose tho have their loved one cremated and then have a funeral service later on. Many funeral directors offer lower-cost cremation services at off-peak times and without mourners. You can keep the ashes of your departed loved one until it is convenient to hold the funeral or celebration of life service. Some people choose the moment to spread the ashes in a special place in the company of friends and family. A scattering tube is a beautiful and economical option of where to keep the ashes and also makes the scattering process simple and stress-free.
Music
Professional singers or choirs can cost a lot. At low-cost funerals or celebrations of life frequently friends of the deceased sing or play music. By waiting to have the funeral it may make it easier to ask a friend to do this as they might not be as emotional as soon after the event.
Gifts
A lovely inexpensive idea for remembrance gifts to share at the end of the funeral is blooming ornaments. These are small ornaments which contain seeds and come with complete growing instructions so friends and family can create their own special lasting, living, remembrance of the deceased.