Cremation jewellery made from ashes for men and women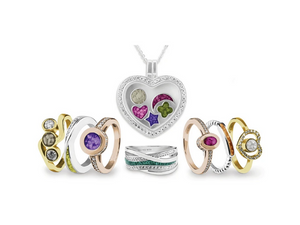 Memorial jewellery made from ashes is a popular way to have a loved one close by always. Many people find comfort from knowing that their departed loved one still accompanies them. Others take strength from the knowledge that they are with them. While some find peace when they contemplate the profound beauty of their piece of jewellery.
Why buy your memorial jewellery made from ashes from Cherished Urns?
We offer a wide selection of different designs of memorial ash jewellery for both men and women
Choose from rings, pendants, bracelets, earrings, lockets, and cufflinks
We individually hand-craft each item with care and respect
Choice of 925 Sterling Silver, or, Rose, White, or Yellow 9k Gold
Twelve different resin colours to choose from
Option to add a sprinkle of real diamond dust for added sparkle#
Certificate of authenticity
Choice of secure payment methods
Regular updates throughout the crafting process
Tasteful and secure packaging
Safe delivery service with designated timeframe
Outstanding customer service
We care about our products and service
At Cherished Urns, we go that little bit further the make your experience with us enjoyable. We appreciate that everything seems hard right now, our website is easy to navigate and simple to use. Our product descriptions are detailed and accurate and the photos represent fairly the actual product. That means that you can be sure of what you are purchasing. Additionally, you can see hundreds of verified reviews from satisfied customers who are happy with our products and service.
Exceptional Customer service
We understand that sending precious ashes through the post is stressful, so, as soon as they arrive, we send you an email to reassure you. Throughout the crafting process we update you regularly to make the experience as stress-free as possible. When your piece of jewellery is finished, we will send you the details of the delivery, so that you can arrange a convenient delivery slot.
Those extra touches
We take exceptional care of the ashes that you send us. Our skilled jewellers select the best pieces to incorporate into your piece of jewellery.  Any that are left over, we return to you along with your finished piece of memorial jewellery made from ashes.
Additionally, we enclose a certificate of authenticity. This states whose ashes are within your jewellery. Also, the name of the craftsperson of your piece of memorial jewelery made from ashes.
We pack your item in a gift box and wrap it securely to ensure safe transportation.