Options for Scattering Ashes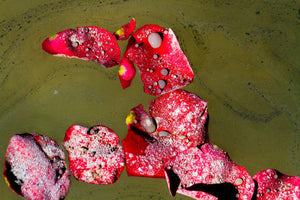 After the cremation of a departed friend or loved one, many people are uncertain about what to do with the ashes. Scattering them is a popular option, and although most people just disperse them in the remembrance garden at the crematorium, this could be because they are not aware that they could choose a more personalised option.
You might be surprised to learn that in the UK, you can legally scatter ashes pretty much anywhere, onto land, water or into the air.
You could choose to scatter the ashes in some special place which the deceased loved to visit. This could be in your own back garden, in a public beauty spot, or on private land. If your chosen place is a public area then you might want to choose a time of day for the scattering when there are not many people about so as to enjoy peace and intimacy during the moment. If it is on a privately-owned piece of land you should obtain permission from the landowner before dispersal.
Many people choose to scatter the ashes into water, either the sea, a river or a lake. To spread ashes into tidal coastal waters in the UK no licence is required, and taking a boat trip out to a quiet spot can make a special ceremony of the event and ensures your privacy at this special time. Instead of scattering the ashes directly from the boat, which can be troublesome if it's windy, some people choose a water-soluble scattering urn which allows the ashes to float peacefully on the surface for a while before descending to the ocean floor.
Scattering can also be performed from the shoreline, a river bank, or on a beach. Remember to take into account the tide times when planning the event and to scatter below the high tide line. Trenching is a nice option on a beach. You can dig a shallow trench in a special shape, maybe a heart, and pour the ashes along the lines.  This is especially pleasant at sunrise or sunset with an incoming tide when you can watch the waves roll in to take your loved one out to rest.
To make dispersal easier we would recommend a specially designed scattering tube. These have an easy to open push-in lid and the rounded shape makes it easy to control the scattering process. Make sure to stand upwind and to hold the scattering tube quite low for a tranquil experience.