Sterling Silver Memorial Jewellery, a very special Christmas gift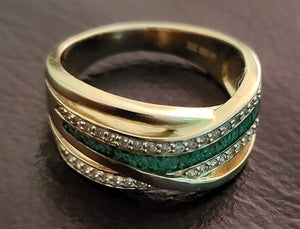 Sterling Silver Memorial Jewellery, a very special Christmas gift, by Kristina Kennedy-Aguero
Sterling Silver memorial jewellery is a Christmas gift that the recipient will cherish forever and wear with love. For anyone who has lost a loved one, a bespoke piece of jewellery made incorporating their ashes is a wonderful present. Each piece is individually handcrafted and there are many styles and colour options. This allows you to create a unique piece of jewellery perfect for everyone.
What different types of sterling silver memorial jewellery are there?
For ladies, we offer rings, pendants, lockets and glass lockets. Additionally, there are bracelets, earrings, and charm beads.
For men, we offer rings, pendants and cufflinks.
Check out our wide selection of styles and designs. We are sure that you will be able to find the perfect item for someone you love. If you wish to gift a ring, you can measure the ring size from an existing ring. Alternatively, you can select one of our adjustable rings. The recipient can easily adjust these rings to fit any finger.
How is the jewellery made?
We incorporate a small amount of the ashes into the resin in the colour of your choice. Using resin allows us to offer a wide range of different settings. Some of these are extremely complex, intricate, or delicate. Furthermore, there are some pieces of jewellery that have more than one setting. This  allows you to choose different combinations of colours or even of ashes. Our skilled jewellers will select the most expressive particles from the ashes. They locate them carefully into the layers of resin to create a unique, ethereal effect.
Add a subtle sparkle to your piece of sterling silver memorial jewellery with diamond dust.
You can choose to add a tiny pinch of diamond dust into the resin mix. This will create a magical subtle sparkle. You can best appreciate the effect in direct sunlight.
What colours are available?
Our unique resin comes in a choice of twelve distinct colours. The resin is UV resistant so it will not change colour or fade over time. Additionally, it sets to a very hard state. that means,  that it will not chip, crack, or break.
How do I order?
Simply select the piece of sterling silver memorial jewellery you wish. Then, follow the simple online instructions.
We can deliver to any address you choose and each piece is meticulously gift wrapped and packed securely. Additionally, a certificate of authenticity with the name of the person's ashes comes along with the item. Also, full details of the craftsperson who created the unique and individual piece of jewellery.