Memorial jewellery - the perfect way to remember a beloved pet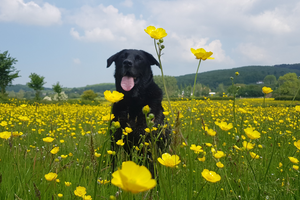 Memorial jewellery is a lovely way to keep a special departed pet with you always. For many people, the death of a beloved animal can be just as painful to deal with as the loss of a human. Pets offer us unconditional love with constant loyalty and company. When they are gone they leave a void in our lives.
What is memorial jewellery?
Memorial jewellery is also sometimes called cremation jewellery. It allows you to carry a tiny part of your departed pet. The newest type of cremation jewellery allows you to combine either hair or ashes into a special coloured resin. This is then entered into the mount of the piece of jewellery you choose.
How do I order?
First, decide which of our wide range of rings, bracelets, pendants, earrings or cufflinks you would like to have. Next, decide the colour of resin. There are twelve lovely colours to choose from and as these are UV resistant, they will not fade or change colour. If you like, you can choose to add a sprinkle of real diamond dust into the mixture to add a sparkly effect.
As soon as we receive your order we will mail you a special packet containing a small sealed bag in which to place the hair or the ashes which you want to be included in your piece of jewellery. We don't need much, but we ask you to supply us with enough so that we can select the pieces which will look best. Any unused hair or ashes will be returned to you.
If you need information about pet cremation please see our blog. If you are going to include hair please cut it shortly after the death. We provide a Freepost envelope for you to return this to us and we will let you know when it arrives. Additionally, we will keep you informed throughout the process, which normally takes just 7 days after we receive your package.
How is the jewellery made?
Each piece of jewellery is individually handcrafted. First, we carefully mix the chosen ashes or hair into the resin. Next, we enter the resin into the mount, layer upon layer. This ensures even spacing of the contents and creates a beautiful effect.
When dry, the resin is extremely hard and durable. That means that you can wear your piece of memorial jewellery every day to feel the comfort that having a small part of your departed loyal furry friend with you always, can bring.